Non-Fiction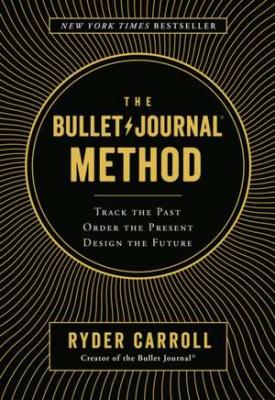 Ryder Carroll – The Bullet-Journal Method: track the past, order the present, design the future.
"The Bullet Journal Method is about much more than organizing your notes and to-do lists. It's about what Carroll calls "intentional living": weeding out distractions and focusing your time and energy in pursuit of what's truly meaningful, in both your work and your personal life."
"Carroll wrote this book for frustrated list-makers, overwhelmed multitaskers, and creatives who need some structure. Whether you've used a Bullet Journal for years or have never seen one before, The Bullet Journal Method will help you go from passenger to pilot of your own life."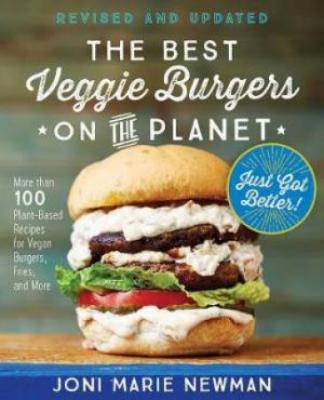 Joni Marie Newman – The Best Veggie Burgers on the Planet
"In this revised edition of the original, you'll find more than 30 new recipes featuring healthier options, fewer processed ingredients, and more whole-food, plant-strong ingredients like jackfruit and aquafaba (plus icons for no added oil/salt/sugar, and even more gluten-free recipes!). You'll also find budget-friendly tips and tricks, a "fast-food favorites" section that recreates iconic favorites from popular chains, updated techniques, and alternative cooking methods to include the slow cooker and air fryer"–Amazon.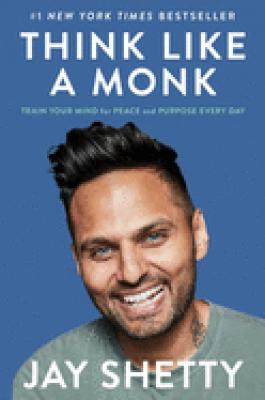 Jay Shetty – Think Like a Monk: Train your mind for Peace and Purpose Everyday
"Jay Shetty, social media superstar and host of the #1 podcast On Purpose, distills the timeless wisdom he learned as a monk into practical steps anyone can take every day to live a less anxious, more meaningful life"
Fiction: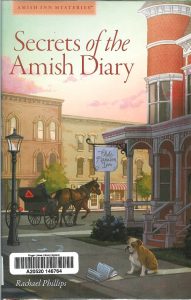 Amish Inn Mystery Series:
If you are a fan of the Attic Mystery Series, give a read to Liz Eckardt, lawyer and new owner of the Olde Mansion Inn Bed & Breakfast in Pleasant Creek, Indiana. Liz, her quilt shop friends, and Amish neighbors solve mysteries & murders with, of course, romance on the side.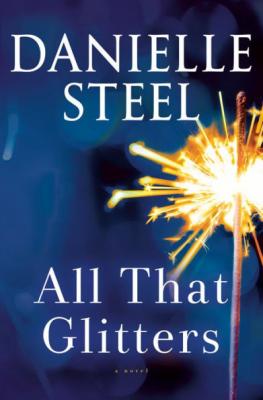 Danielle Steel – All That Glitters
"When her life of privilege is upended by a terrorist attack that ends her parents' lives, a college senior struggles to rebuild on her own terms, learning uplifting and heartbreaking life lessons throughout a series of relationships and opportunities."
Mary Higgins Clark & Alafair Burke – Piece of My Heart: an under suspicion novel
"A high-suspense follow-up to the best-selling "You Don't Own Me" finds the nuptials of television producer Laurie Moran and investigative host Alex Buckley nightmarishly upended by the sudden disappearance of Alex's seven-year-old nephew"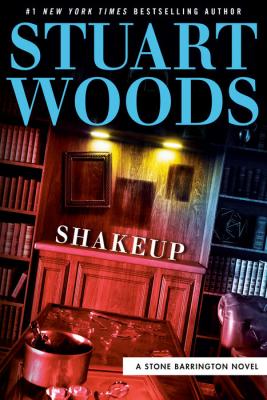 Stuart Woods – Shakeup
"Upon returning from a dangerous coastal adventure, Stone Barrington is looking forward to some normalcy with the leading lady in his life. But when a grisly crime arrives on his doorstep, along with some suspicious new clients eager for his help, Stone realizes peace and quiet are no longer an option. As it turns out, the mastermind behind the malfeasance rocking New York City and the nation's capital wields a heavy hand of influence."
Sue Monk Kidd – The Book of Longings
"Raised in a wealthy family in Sepphoris with ties to the ruler of Galilee, Ana is rebellious and ambitious, a relentless seeker with a brilliant, curious mind and a daring spirit. She yearns for a pursuit worthy of her life, but finds no outlet for her considerable talents. Defying the expectations placed on women, she engages in furtive scholarly pursuits and writes secret narratives about neglected and silenced women. When she meets the eighteen-year-old Jesus, each is drawn to and enriched by the other's spiritual and philosophical ideas. He becomes a floodgate for her intellect, but also the awakener of her heart. Their marriage unfolds with love and conflict, humor and pathos in Nazareth, where Ana makes a home with Jesus, his brothers, James and Simon, and their mother, Mary. Here, Ana's pent-up longings intensify amid the turbulent resistance to the Roman occupation of Israel, partially led by her charismatic adopted brother, Judas. "–Provided by publisher.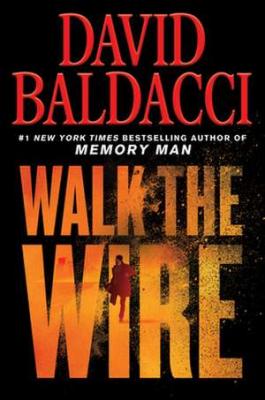 David Baldacci – Walk the Wire: Memory Man Series
"Amos Decker, the FBI consultant with a perfect memory, and Alex Jamison FBI. Return to solve a gruesome murder of a young woman named Irene Cramer, in a booming North Dakota oil fracking town. The promise of a second gold rush has attacted an onslaught of newcomers all hoping for a windfall, bringing with them problems, including drugs, property crimes, prostitution and now a grusome murder."
Janet Evanovich – F
ortune & Glory: Tantalizing Twenty Seven: a Stephanie Plum Novel
"When Stephanie's beloved Grandma Mazur's new husband died on their wedding night, the only thing he left her was a beat-up old easy chair and the keys to a life-changing fortune. But as Stephanie and Grandma Mazur search for Jimmy Rosolli's treasure, they discover that they're not the only ones on the hunt. Two dangerous enemies from the past stand in their way-along with a new adversary who's even more formidable: Gabriela Rose, a dark-eyed beauty from Little Havana with a taste for designer clothes. She's also a soldier of fortune, a gourmet cook, an expert in firearms and mixed martial arts-and someone who's about to give Stephanie a real run for her money."
Large Print
Joanna Goodman – The Forgotten Daughter
"In 1992, an assassin's daughter fights for Quebec's independence at the side of the man she loves, a separatist-opposing journalist whose sister, one of the Duplessis orphans–thousands of children falsely certified as mentally ill in the 1950s and 1960s by the provincial government–joins a reparations coalition."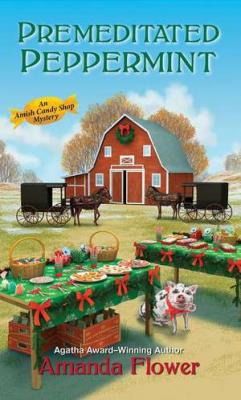 Amanda Flower – Premeditated Peppermint
"Bailey's former boyfriend arrives in Harvest, Ohio, to film an authentic Amish Christmas. When his executive producer is found strangled to death, Bailey finds herself caught between her sheriff deputy boyfriend out to prove Eric's guilt and her bad-boy ex out to sweet-talk her into helping him clear his name"
If you enjoy this author, sample her Marshmallow Malice.
Susan Wiggs – The Lost and Found Bookshop
Natalie Harper feels she must sell the bookshop she's inherited to pay for her grandfather's care, but he refuses to acquiesce, and renovation of the store and its studio apartment push her life in a whole new direction. Besides, she loves the store and its books provide welcome solace for her overwhelming grief. After she moves into the small studio apartment above the shop, Natalie carries out her grandfather's request and hires contractor Peach Gallagher to do the necessary and ongoing repairs. His young daughter, Dorothy, also becomes a regular at the store, and she and Natalie begin reading together while Peach works."
Paperbacks
B. J. Hoff – Land of a Thousand Dreams
In Book Three of BJ Hoff's bestselling Emerald Ballad saga set near the middle of the 19th century, Irish patriot Morgan Fitzgerald, felled by a gunman's bullet, strives to restore his life and reclaim his future. But even as he takes steps to provide a home for Belfast orphan Annie Delaney and nurture his love for the beautiful, mute Finola, he finds himself again locked in a fierce battle with the powers of darkness.
Katie Powner – The Sowing Season
"After he's forced to sell the family farm he's labored on his whole life, 63-year-old Gerrit Laninga doesn't know what to do with himself. He sacrificed everything for the land–his time, his health, his family–with nothing to show for it but bitterness, regret, and two grown children who want nothing to do with him. Fifteen-year-old Rae Walters has growing doubts and fears about The Plan–the detailed blueprint for high school that will help her follow in her lawyer father's footsteps. She's always been committed to The Plan, but now that the pressure to succeed is building, what was supposed to unite her family in purpose, may end up tearing it apart. When their paths cross just as they each need a friend the most, Gerrit's and Rae's lives begin to change in unexpected ways. Can they discover together what really matters in life and learn it's never too late for a second chance?"–Provided by publisher, Bethany House.
Books on CD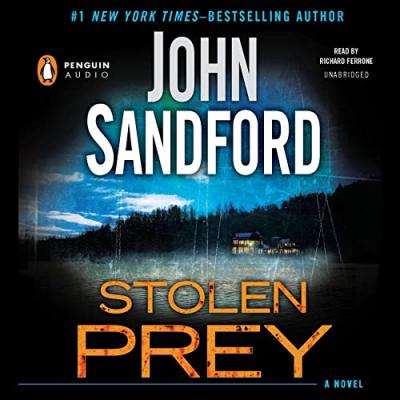 John Sandford – Storm Prey
"Early one frigid Minnesota morning, three men break into a hospital pharmacy and rob the place blind. But during the getaway they hit a snag, and the thieves lose one of their number. Not only that, they also encounter a woman who may be able to identify them. To clean up their tracks, they'll have to take down the witness. There's only one problem: she's the wife of investigator Lucas Davenport."
Check with Fran for more books to sample!