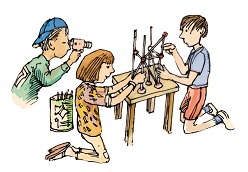 SUMMER READING PROGRAM * Thurs July 13 to Aug 24
10 to noon at the library * All ages welcome!
Parents please register in person at the library during regular hours beginning today.
July 13—Story Time Yoga
July 20—Cornell's Physics Bus— Fun & experiments
July 27—Be an Artist—Painting and other fun crafts
August 3—What is That Thing?
August 10—Birds, Bees and Burrows
August 17—Drones with 4-H
August 24—End of Summer Reading Party with Prizes
(607) 657-4418 find us on Facebook—Berkshire free library